Business Evolution gains Endorsed Training Provider status
We are delighted to announce that Business Evolution has gained Endorsed Training Provider status with both the Chartered Management Institute (www.managers.org.uk) and th Institute of Consulting (www.iconsulting.org.uk). As an Endorsed Training Provider, we will be working with both professional bodies to raise the standard of competence, knowledge and performance of managers and consulting professionals.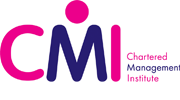 Sarah Coleman, Director of Business Evolution, said "Endorsement by the Chartered Management Institute and the Institute of Consulting recognises our passion for working with people and organizations to develop their skills and capabilities. It also provides an authoritative and independent assurance of the quality and relevance of the training and CPD options we deliver".

Caroline Lumb, Head of the Institute of Consulting, said "We are delighted that Business Evolution has been successful in its application for ETP status, and believe Business Evolution will be a strong partner in moving forward".
Business Evolution is an East Midlands based business working collaboratively with private companies and public services to develop sustainable and quality organizations which deliver sustainable and quality products and services for their customers.
We create and deliver a range of bespoke and open development programmes. Some are created directly with and for organizations for specific purposes, others are developed for a wider audience. We typically use a blended approach of collaboration, discussion, ideas generation, presentation and appreciative enquiry. We also aim to make our programmes fun, but most definitely challenging and thought-provoking.
Call us now and let us know how we can help you. Call us on 01636 893716 or e-mail us at growth@businessevolution.co. We look forward to hearing from you.